The University Of Newcastle, Australia
Graduate Certificate in Business Administration
Introduction

The Graduate Certificate in Business Administration is the first step for candidates aiming to enter The University of Newcastle, Australia's Master of Business Administration programme.
During the course, candidates will improve their foundational skills in managerial decision making, understand effective organisational structures, study human behaviour, and learn how to manage teams.
Candidates are only required to complete four recommended modules by The School of Postgraduate Studies for this programme.
Course Highlights
Progression To Master's Degree
Alumni may progress to apply for direct entry to Master of Business Administration offered by The University Of Newcastle, Australia.
8-Month Programme
With your 8-month time investment, acquire a foundation in business at the postgraduate level before progressing to your MBA.
Potential Career Opportunities
Graduates may choose to pursue a future (but not limited to) in these departments/industries:
Accountancy & Financial Management
Business Development & Consultancy
Business Management & Operations
Digital Marketing & E-commerce
Programme Consultants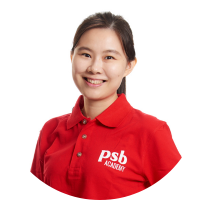 Louise Shen
0900 - 1830 (Monday - Friday) - City Campus
Edric Ding
0900 - 1830 (Monday - Friday) - City Campus