University of Hertfordshire
Bachelor of Arts (Honours) Business Administration (Top-Up) (E-Learning)
Introduction

This programme is designed to provide students with a thorough understanding of business and management practices at local, national, and international levels. It aims to prepare students for a career in business and management while developing entrepreneurial skills within a global context. Offering a flexible learning approach through e-learning, the programme equips students for success in diverse business roles, whether within established corporations or as confident entrepreneurs in the interconnected world.
Course Highlights
E-Learning
This programme will be conducted 100% online.
12-Month Programme
Complete 8 modules in 3 semesters.
100% Coursework
No examinations. Only assignments and projects.
Programme Consultants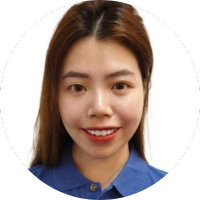 Carrie Pang
0900 - 1930 (Monday - Friday) - City Campus
Izwan Hussin
0900 - 1930 (Monday - Friday) - City Campus