By Jane Gwee
Diploma in Media and Communications
Bachelor of Arts with Honours in Media and Communications, Coventry University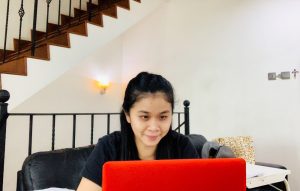 Turning 44 this year, it seems impossible to believe that anyone at my age would still pursue their Diploma studies. And here I am, done with my Diploma in Media and Communications at PSB Academy, and currently pursuing a Bachelor of Arts with Honours in Media and Communications with Coventry University.
Taking the first step to studying after two decades was not an easy decision. I had doubts about whether I'll be able to keep up with the lessons and assignments and whether I'll click with my school mates. The fear of the unknown will always be present in any circumstances, and I realised I should not be worried about things that have yet to come. Coupled with encouragement from my spouse and sister-in-law, I took the leap of faith and enrolled in a Diploma course.
After knowing that I wanted to continue my studies, it was a natural decision to enrol with PSB Academy. The school has been around and is well-known even during my working years, as I have friends who took courses with the school. The private education route is shorter compared to a "normal education route".
When classes kickstarted in January 2020, it was still face-to-face lessons, and hence I had the opportunity to meet my classmates and lecturers in real life. With timely updates from the school, I was able to keep up with my lessons and timetable. Even though Covid-19 has abruptly stopped physical classes, the school was well-prepared and provided the necessary support.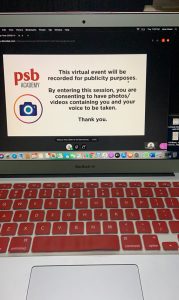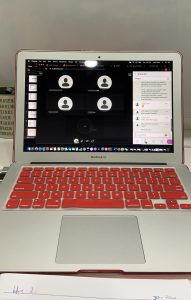 Compared to my previous encounter, I find the lecturers in PSB Academy interact with the students a lot more. They would break us into groups for class discussion, and after that, we would present our ideas. The lecturers would also ask us questions that will challenge us to think out of the box to handle different scenarios. Such interactive learning made me understood the topics better.
During my time as a PSB Academy student, I have gained various knowledge and skills that have broadened my horizon. Back in the day, classes were held physically, and notes were written on notepads. As technology advances, I had to use different online platforms. This has made student life a lot easier, especially in getting resources, as we could access them anywhere, anytime.
I was also exposed to a lot more class presentations, which helped me built my confidence each time. Working with classmates of different personalities has also made me more patient and resourceful. I could even foresee myself leading projects in the future. As assignments and projects can be a handful, I've also learned to manage my time by planning ahead so that I will not compromise quality time with my family.
Even though the pandemic has restricted many physical events, PSB Academy has continually planned online activities, such as staying healthy to keep the students engaged. What I appreciate most about PSB Academy is that they hold activities for the international students before Covid-19 to make them feel less homesick. Additionally, the school also provides mentoring programme for full-time and part-time students on various career tips such as transitioning from student life to the corporate world to mid-career switch. My experience with PSB Academy has been positive, and I'm looking forward to the day I graduate with a Bachelor's Degree.
So, is lifelong learning possible? Definitely. With a willing heart, and the readiness to pick up new skills and be unafraid to ask for help, nothing is impossible. My advice is to believe in yourself, take courage, and pursue your passion for those still unsure. Don't restrict yourself because of your current situation but create possibilities for the future.
Disclaimer: All views and statements expressed are solely personal opinions and do not represent those of PSB Academy or other people and organisations.