Introduction

Electrical and electronics engineers perform a critical role in today's modern world, advancing the technology which drives much of the activity in our everyday lives – from heat, light and power to telecommunications and transport. The Bachelor Of Engineering With Honours In Electrical And Electronic Engineering programme gives students the opportunity to gain knowledge, understanding and skills necessary for the generation, distribution, application and control of electrical energy used by industries as diverse as aerospace and automotive, chemical and construction.
Course Highlights
Purpose-built STEM Campus
Immerse yourself in a STEM-focused environment equipped with facilities such as an engineering lab, a fluid mechanics lab, a dedicated engineering project room and multiple computer labs running AutoCAD, MATLAB and other specialised software.
Learn from Industry Practitioners
Gain professional insights from our experienced lecturers.
Industry Immersion
Enjoy opportunities for professional events, seminars and workshops when you join as a student member of The Institution of Engineers, Singapore (IES) and The Institution of Engineering and Technology (IET).
Programme Consultants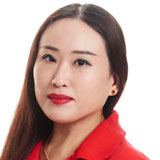 Janice Cheong
0900 - 1800 (Monday - Friday) - City Campus