Introduction

The programme prepares students for a variety of professional exercise and sports science roles in the private, corporate and government sectors. This Sports Science Degree will enable student to specialise in the design, implementation and evaluation of programs targeted at improving general health and wellbeing, the prevention of chronic disease and the enhancement of sports and exercise performance.
Course Highlights
Purpose-Built Sports Lab
Study in an industry-standard facility focused on optimising athlete performance through sport science technology such as speed gates and 3D motion cameras.
Learn From Industry Practitioners
Gain industry insights from our experienced team of sport science lecturers, which include certified personal trainers and sport coaches.
Industry Immersion
Complete 140 hours of supervised work experience through our practicum, and enjoy opportunities for sports internships or industrial visits.
Direct Entry to Academic Year 2 or 3
Stand to enjoy module exemptions and possible completion in 12 – 48 months with a relevant polytechnic diploma qualification.
Potential Career Opportunities
Graduates may choose to pursue a future (but not limited to) in these departments/industries:
Strength and Conditioning Coach
Programme Consultants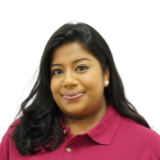 Meera Ananthan
0900 - 1830 (Monday - Friday) - City Campus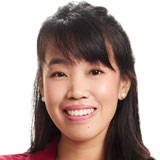 Liesa Desisca
0900 - 1830 (Monday - Friday) - City Campus