Introduction
The Certificate in Sport and Exercise Sciences programme provides fundamental knowledge in the multi-disciplinary areas of sports and exercise science essential for individuals who are interested to pursue a career in the sports, health and fitness industry. Students will be equipped with both basic theoretical and practical exercise science knowledge required for progression to higher learning. Working professionals seeking to enhance their expertise may also apply for this Certificate.
At the end of the programme, students will be able to
Gain a strong foundation on subjects related to sports and exercise sciences such as nutrition, psychology, anatomy, physiology, and strength and conditioning necessary for higher learning
Apply their knowledge towards developing skills in coaching, personal training and lifestyle weight management
Gain hands on and industry-related experience through quality supervision and applied projects;
Progress to PSB Academy's Diploma in Sport and Exercise Sciences
Course Highlights
Purpose-Built Sports Lab
Study in an industry-standard facility focused on optimising athlete performance through sport science technology such as speed gates and 3D motion cameras.
Learn From Industry Practitioners
Gain industry insights from our experienced team of sport science lecturers, which include certified personal trainers and sport coaches.
Industry Immersion
Enjoy opportunities for industrial visits.
Progress to A Bachelor's Degree
Continue from a Certificate to a Diploma, and then a Degree in Sport and Exercise Science with us. Subject to admissions approval.
Programme Consultants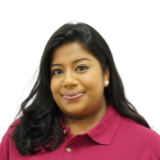 Meera Ananthan
0900 - 1830 (Monday - Friday) - City Campus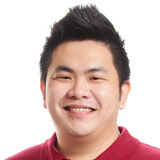 Ken Lai
0900 - 1830 (Monday - Friday) - City Campus