Introduction
This Diploma in Business Administration course helps students gain multi-disciplinary business acumen and real-world working knowledge. Students will learn how to apply their knowledge in key business issues such as accounting, economics, management, marketing and business statistics so that they can better meet the needs and demands of their future profession.
Upon completion of this course, students may further their studies with a degree from our university partners (subject to the university's entry requirements).
Course Highlights
Comprehensive Business Acumen
Understand business decisions impact on accounting, marketing, and management professionals.
Direct Entry To Universities
Receive exemptions when you advance to a degree with us; subject to the university's approval.
Learn From Industry Practitioners
Gain professional insights from our experienced lecturers.
Potential Career Opportunities
Graduates may choose to pursue a future (but not limited to) in these departments/industries:
Accountancy & Financial Management
Banking & Financial Services
Business Development and Consultancy.
Programme Consultants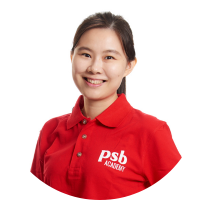 Louise Shen
0900 - 1930 (Monday - Friday) - City Campus
Clarence Tan
0900 - 1930 (Monday - Friday) - City Campus
Izwan Hussin
0900 - 1930 (Monday - Friday) - City Campus