University of Canberra
Doctor of Business Administration
Introduction

If you are a business professional looking to extend your expertise and progress your career to the next level, then this Doctorate of Business Administration (DBA) course will help you embrace your past professional and workplace experience to develop a host of relevant research skills.
This Doctorate course provides opportunities for advanced study and reflection on practice across a range of professional fields including accountancy, business management, economics, human resource development, international management, organisational behaviour, and more.
A professional doctorate is, by its very nature, the embodiment of Work Integrated Learning (WIL), and is much more focused on professional practice than a traditional PhD. Throughout the coursework, and specifically in the dissertation, candidates will be encouraged to apply their existing professional knowledge and undertake new research to identify and explore a real-world problem in the field of business administration.
Course Highlights
Work-Integrated Learning
Be part of an intellectually stimulating community as you apply your professional knowledge and undertake new research in the field of business administration.
Support from A Supervisory Panel
All research candidates will have primary and secondary supervisors to guide their progress.
Weekend Seminars
Interactive lectures are conducted on Saturdays, and doctoral weekends from Friday evening to Sunday.
Research At Your Own Pace
Conduct research over a time investment of 36-48 months, and graduate with a professional doctorate.
Potential Career Opportunities
Graduates may choose to pursue a future (but not limited to) in these departments/industries:
Academic Teaching & Education
Business Advisory & Consultancy
Senior Policy & Strategic Planning
Industrial Relations & International Diplomacy
Programme Consultants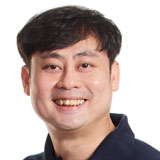 Eugene Hwang
1000 - 1900 (Monday - Friday) - City Campus