Introduction

This MBA course is aimed at developing candidates with skills to join a new generation of strategic business leaders, learning to create, develop and sustainably grow organisations which competitively operate in a global context.
This course reflects on current business systems, standards, and practices from around the world and draws upon international case studies and fosters intercultural fluency among candidates.
In addition to academic skills and knowledge, candidates will also be exposed to real-life entrepreneurship and business research by undertaking a professional capstone project. They will emerge from the course with well developed powers of analysis, clear perspectives on strategy and strategic thinking, and highly effective communication and research skills.
Course Highlights
Build Your Global Management Finesse
From Leading in a Changing World to Managing International Trade, develop a global perspective on business.
100% Coursework (No Exams)
Focus on what really matters – developing professional outcomes.
Shaping the Business Leaders of Tomorrow
Strengthen strategic perspectives across leadership, project management and international trade, as you learn how to steer organisations that can competitively operate in a global context.
Potential Career Opportunities
Graduates may choose to pursue a future (but not limited to) in these departments/industries:
Accountancy & Financial Management
International Business Development & Consultancy
International Sales & Marketing
Global Business Operations
Global Human Resources Management
Global Logistics & Supply Chain Management
Programme Consultants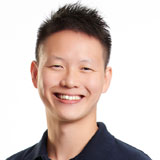 Kenn Boey
1000 - 1900 (Monday - Friday) - City Campus